Polka Dot Designs
My new polka dot designs on sale now.  This is a layered outfit which Includes:
Strapless T
Pants
Skirt
White Flexi Prim Mini
Red Flexi Prim Mini
Black Bow
La Manica
All at a very reasonable introductory price of …… Well you will have to come to the store and see. But I promise you will not be dissapointed. 🙂
Click here to teleport to  London Wisdom 7/8 Bridge St. LondonCity 3 Region, Second Life.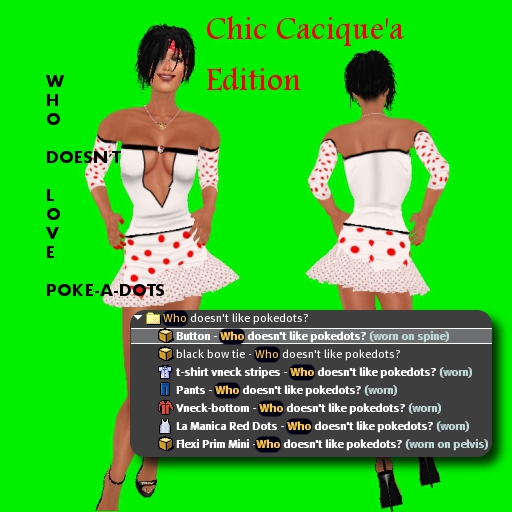 Because I love Dots – More polka dot designs to come.
Here is is sneek preview of the fat pack version which will include two jackets, mid and mini length skirts. Two full mix and match outfits.
Wis d'Avi